Er=Wpa + Ipi : The summation of panoramic wisdom and piercing insight.
Learning to fly with Raven's Eye is easy. However, we understand that everyone masters tasks differently. So, for those interested, we have a variety of answers to Frequently Asked Questions (FAQs), in-depth technical information, a number of tutorials, and an online practical manual to help you spread your wings and take flight.
Our
FAQs
page lists frequently asked questions according to general topics. We think you'll find the answer to most questions in our list.
Our online
Technicals
provide free and open access to in-depth discussion on methodological, research, and scientific considerations, which together inform your ability to produce reliable and valid results on the fly with Raven's Eye.
Our free online video
Tutorials
take you step-by-step through the entire process of interacting with Raven's Eye: from preparing your data to signing out, we've got you covered with our concise audio-visual trainings.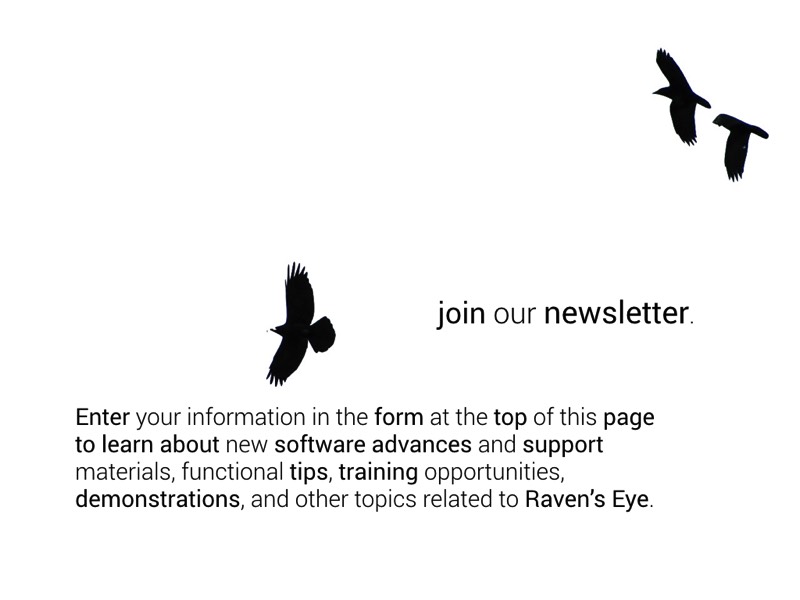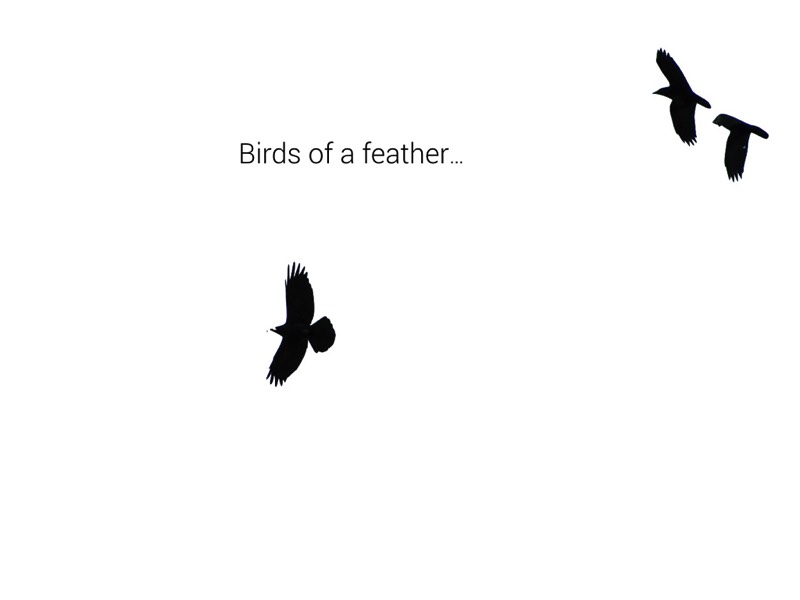 Ravens understand that knowledge shared among groups helps everyone out. That's why their congregations are called conspiracies. At Raven's Eye, we're conspiring to help people communicate better via our revolutionary natural language processing software. Toward that end, we've created an emailed newsletter to announce the advances, achievements, and other good things happening in the Raven's Eye community. We also announce communicate happenings through various social media platforms. On a case-by-case basis, we also provide a variety of individualized consultation services.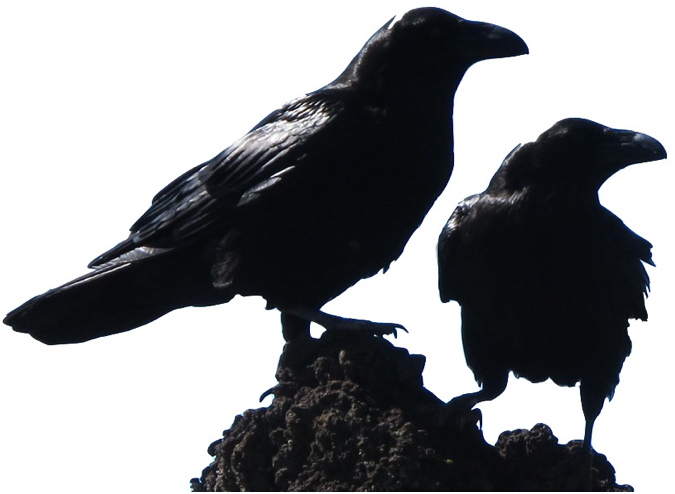 Sometimes people and organizations need individual consultation about the use of Raven's Eye, or would like help understanding or disseminating their results. For these situations, Raven's Eye offers consultation services to both individuals and enterprises alike. If you or your organization would like such services, please email us. We'd be happy to provide an individualized cost projection for such consultation services, free of charge.
Interested in subscribing to our emailed newsletter?